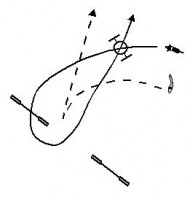 The Ketschker is a combination maneuver where the handler cues a front cross at an obstacle, and then as the dog commits to the obstacle, executes a blind cross. It is primarily used to get a tight wrap around a jump.
Demonstrated by Daisy Peel.
Get updates plus our FREE EBook: "2014 AKC National Agility Championship Prep Course"!