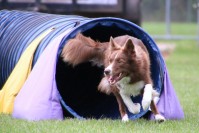 In this episode (25:45)
We discuss the challenges of training by yourself and give you some helpful tips.
Mentioned
Ways to Listen
Subscribe to the podcast on your iPhone or iPad.
Subscribe to the podcast in iTunes.
Download the MP3 File Here
Sponsors
Audible
Audio Books are a great way to pass the time on the way to your next dog show. Audible.com has over 150,000 titles to choose from for your iPhone, Android, Kindle or mp3 player. As one of our listeners, you can get a
FREE
audiobook download as part of a 30 day free trial.
Enjoy your next best seller on the go with audible.com.
Visit Audible.com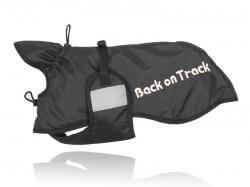 Back on Track
Dog agility is a demanding sport and can be difficult on the body, both the dog's and the human's! Back on Track specializes in dog blankets, beds and wraps that keep muscles warm and reduce the pain in joints. If
you've
got a nagging knee, calf, or ankle injury, Back on Track's human products can help get you back in the ring.
Visit Back on Track